All seems well in the land of alcohol and random singing..however..danger approaches!!


Wah! I whip out my elite shaolin skills to defend freedom and..such.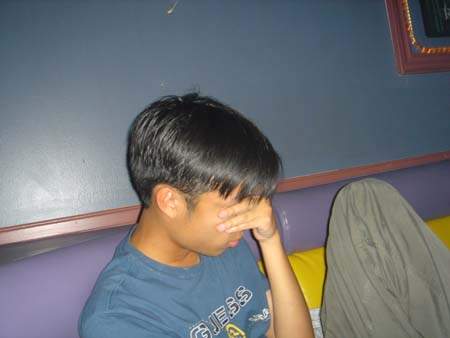 wtf!! the leet tri guy has been defeated...


the valiant warrior is helped off the battlefield by his comrades..


SHE BANGS. THE WARRIOR'S POWER IS RENEWED ONCE MORE

p.s.: i can sorta tell wtf i was doin in the other pics..but i have no idea why i was doin the kung fu pose...